BAŞKAN'dan...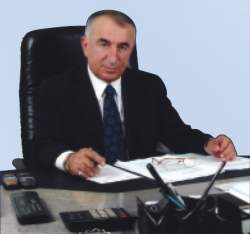 Vakfımızın 28 Ekim 2008 tarihinde toplanan VI. Olağan Kurucular Kurulu ve yine aynı gün yapılan V. Olağan Genel Kurulu; önümüzdeki dönemde, Vakıf çalışmalarına ve üyelerimize sunulacak hizmetlere yön verip, Vakıf Senedimizde belirtilen ilkeler çerçevesinde yeni hizmetler oluşturup yaşama geçirecek yönetici kadroların belirlenmesi açısından önemli bir gelişme olmuştur.

Defalarca söylediğimiz gibi; kısa geçmişine karşın BASİDAV, örnek Vakıf olarak bugün toplumda saygın bir yer edinmiş, örnek alınan ve ...
Yazının Devamı >>
ÜYELERİMİZİN ÇALIŞTIĞI İŞLETMELER
Look at all the room in a single flap! I'm so happy! She's also made in France!
,
the Guccissima in this case looks more realistic ... i like the empriente too... but like the Guccissima best, i guess...GL
,
So lovely!! Congrats! gucci bag
,
Oh Kathrynch, it's great! I don't have any damier as yet- but I'm thinking of fall coming and ebene is perfect. So excited for you, enjoy and of course, ROCK IT!!
,
Lately it's my Damier NF MM
,
very nice!!~
,
Love it!!! louis vuitton cheap
,
Does anyone have any advice?
,
Mono Speedy or NF -- or a Vernis wallet! lv bags
,
Love the Sac Plat. I have been Jonesing for one for a couple of years. It looks very funtional, classy and I like the fact that I didn't see many people carrying it ( but, I am sure that will change due to Angelina Jolie. ) I have no doubt that this will be my next LV purchase. christian louboutin heels
,
Here!!! LV
,
What a great collection! Does your poodle enjoy the trips to LV? He seems quite at home in there. louis vuitton outlet
,
i recently got my very first ebene 45 keepall and im loving it more and more each day... i think im loving it more than my monograms now :) louis vuitton luggage
,
what great SLG's -- congrats!!! louis vuitton wallet
.
BASİSEN
ARAP TÜRK BANKASI A.Ş.
BANKALARARASI TAKAS ODALARI MERKEZİ
TÜRKİYE HALK BANKASI A.Ş.
ŞEKERBANK T.A.Ş.
TÜRKİYE BANKALAR BİRLİGİ
FORTİS BANK
TÜRKİYE İŞ BANKASI A.Ş.
YAPI KREDİ BANKASI A.Ş.
ANADOLU ANONİM TÜRK SİGORTA ŞİRKETİ.
ANADOLU HAYAT EMEKLİLİK
ANKARA ANONİM TÜRK SİGORTA ŞİRKETİ
BAŞAK EMEKLİLİK A.Ş.
VAKIF EMEKLİLİK A.Ş.
MİLLİ REASÜRANS T.A.Ş.
BASİDAV